Residential Cleaning
Peace of Mind Is Just a Phone Call Away
You can trust our team to keep your space clean, safe and protected. We promise to provide unsurpassed care using only the best products.
Ridgefield Residential Cleaning
Creating Healthy Homes With Reliable Residential Cleaning Services in Fairfield & Westchester Counties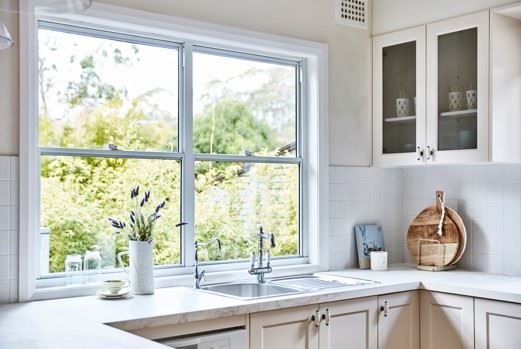 At 4CE LLC, we're here to help you redefine cleaning. Our cleaning processes and products are verified by the EPA and backed by proven science, providing you with a level of disinfection and protection that keeps you and your family safe from a variety of pathogens, allergens, and other threats. Additionally, our wide variety of residential cleaning services allow you to enlist the help of our Ridgefield professionals to clean every last inch of your home. Whether you live here in Rockfield, in our wider service area of Fairfield and Westchester counties, or even as far as Boston, we'll help you create a clean, safe, space for your loved ones to enjoy.
For a free quote on your next Ridgefield residential cleaning, contact us online or at (203) 433-6431 today!
Your Full-Service Cleaning Crew
Whether you need a disused deck cleaned up for the summer, a serious spring cleaning for your carpets, or your furniture disinfected as you get ready to spend winter nights indoors, 4CE LLC is here to help. We offer unique, customized cleaning programs that ensure every feature and surface of your home is thoroughly cleaned, disinfected, and protected from additional contaminants.
What To Expect from Our House Cleaners
Interior and exterior window cleaning
Oven and appliance cleaning
Laundry services
Professional-grade disinfection
Tile cleaning
Hardwood floor cleaning and waxing
Countertop cleaning
Pool, deck, and patio cleaning
HVAC cleaning and disinfecting
Computer cleaning
Sport equipment and toy cleaning
And more!
How Often Should I Get My House Cleaned?
How often you should have your home cleaned depends on several factors:
Do you have a large family or just a few people in your home?
How clean do you want your home to stay throughout the week?
What kind of cleaning schedule does your budget support?
Are you willing to clean in between your scheduled home cleaning services?
How messy do high-traffic areas in your home get throughout the week?
Everyone's cleaning needs are different! That's why at 4CE we can help customize your cleaning services to fit your budget and your cleaning needs. Whether you opt for weekly cleaning or bi-weekly cleaning, or something else entirely, our staff is here to accommodate.
How Often Should You Deep Clean Your House?
Deep cleaning usually refers to more intensive cleaning tasks including appliance cleaning, deep carpet cleaning, etc. In general, deep cleaning your home may not be required as often as the simple cleaning you receive on a weekly basis. Deep cleaning may only need to be done once a month, depending on your family's needs.
How Much Does It Cost to Have Your House Cleaned?
Since no two homes are alike and each family has their own cleaning needs, we tailor our prices to fit your unique cleaning schedule and services. To get a free quote, you can call us at (203) 433-6431 or fill out our online contact form!
Continuous Protection for Your Loved Ones
Or help doesn't stop after we clean your home - 4CE LLC's Ridgefield residential cleaning programs are designed to keep your home clean in the long-term. Our protective coatings and friendly technicians will ensure that you have all the tools you need to continue enjoying a clean, healthy home for as long as possible. And, in the event that a big mess occurs unexpectedly, we offer around-the-clock emergency services. No matter when you call us, we do whatever we can to address your issues immediately.
Reach out to us online or at (203) 433-6431 for emergency residential cleaning services in Fairfield and Westchester counties!